Ad blocker interference detected!
Wikia is a free-to-use site that makes money from advertising. We have a modified experience for viewers using ad blockers

Wikia is not accessible if you've made further modifications. Remove the custom ad blocker rule(s) and the page will load as expected.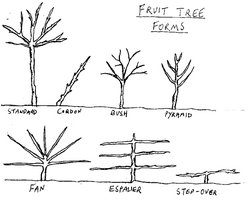 Welcome to the Dharmahouse! We are a retreat centre in the south of France, drawing inspiration from the teachings of the Buddha and the ideal of living close to nature. It is our aim to explore a way of life centred around ecological and sustainable ethics, placing an emphasis on integrating mindful awareness into daily activities.
The Dharmahouse is based in the foothills of the Cévennes mountain range overlooking the Cèze River in the south of France, surrounded by national park and majestic views. The property is located on a hilltop in eight acres of farm land encompassing a variety of plants, herbs and trees, such as olive, almond, peach, plum, mimosa, fig and apricot trees. The community is active in growing food and structuring the land with permacultural ideas and designs.Come and join one of our many permaculture courses!VISIT US HERE